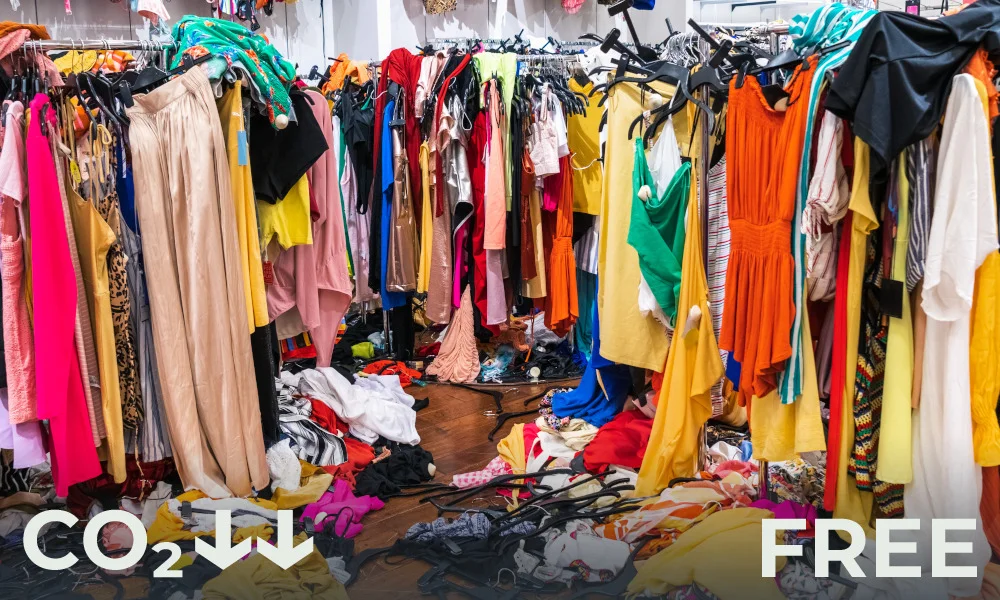 Ditch the fast fashion
Commit to the 30-wear pledge, and before you buy something, ask yourself: 'Will I wear it a minimum of 30 times?'".
The average person owns 115 items of clothing, and nearly a third of these clothes haven't been worn within the past year.
It is easy to forget that when we buy polyester clothes, we're wearing oil based fossil fuels which leads to more emissions.
Making one polyester shirt generates emissions of 5.5kg, compared to just 2.1kg for a cotton shirt – although a brand new cotton shirt can also have a huge impact in terms of water and pesticide use.
The solution is to buy second hand, buy from sustainable sources and buy less! See here for some online tips.
If your business provides uniforms for staff, ask that they return it when they leave and be proud to pass on second hand uniforms to new staff.