Many, many people have had input into the creation of
The

Great

Collaboration

and its

Toolkit.

Here are some of the people

currently

involved.
Beth Williamson
Beth is the face of The Great Collaboration, focusing on rollout and supporting communities to use the Toolkit and become Great Collaboration communities. Beth is a former secondary school teacher of English. In 2016, having worked in education for 10 years, she moved to Herefordshire to have a family and pursue a more sustainable lifestyle. She has set up and run The Green Schools Project in Herefordshire – where she has been able to work alongside Herefordshire Council – plus the Spring Greens Educational Days and the West Midlands Sustainable Schools Network.
Danielle Thompson
Danielle lives in Fownhope where she is on the parish Environmental group. She is also a governor at Hereford Sixth Form college. She runs a consultancy firm helping businesses to update their business models to be a 'force for good'. This most often involves supporting them to make changes around their environmental impact, encouraging diversity and making a positive impact in the local community as well as wider society. A key part of her business is working with companies who are striving to be accredited B Corporations which is a global standard which 'for-profit' businesses can strive for to ensure they are effectively balancing profit and purpose.
Jackie Jones
Jackie has been Co-Chair of HGN since May 2021. She is former editorial director of a leading international magazine on renewable energy, alongside directing publications, websites and conferences for international professional audiences on sustainable waste management, decentralized energy, and energy in buildings. Before moving to Herefordshire in 2015 she was member of Haringey Council's 40:20 Homes retrofit working group, and ran a local group promoting domestic retrofit through community outreach events. She is now a member of Herefordshire's Climate and Nature Partnership Board.
Nick Read
Nick is Co-Chair of Herefordshire Green Network and a Project Co-ordinator with South Shropshire Climate Action. He is also an Anglican Priest and an Agricultural Chaplain with Borderlands Rural Chaplaincy. His former roles include national Food Policy & Research Adviser with the National Farmers Union, Chair of the West Midlands Rural Affairs Forum and Chair of Farm Herefordshire, consisting of 12 organisations working collaboratively to improve soil and water management in the county. Until 2022 he was the Director of the Brightspace Foundation, a charity focussed on Herefordshire's sustainable development.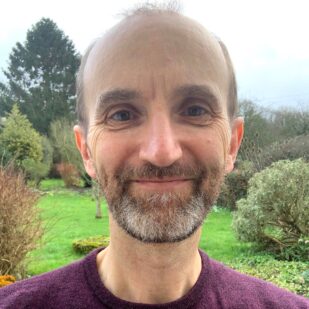 Jon Parr
Jon is a member of the Fownhope Parish Council Environment group. He lives in the village, managing a traditional orchard for wildlife whilst restoring 6 acres of mixed coppice and 4 acres of calcareous meadow. Previously, he introduced giant, linkable Nordic Tipis to the UK and ran various small businesses related to their hire and sales. In his earlier career he worked in corporate IT, starting as a programmer and ending up as a Divisional Director.