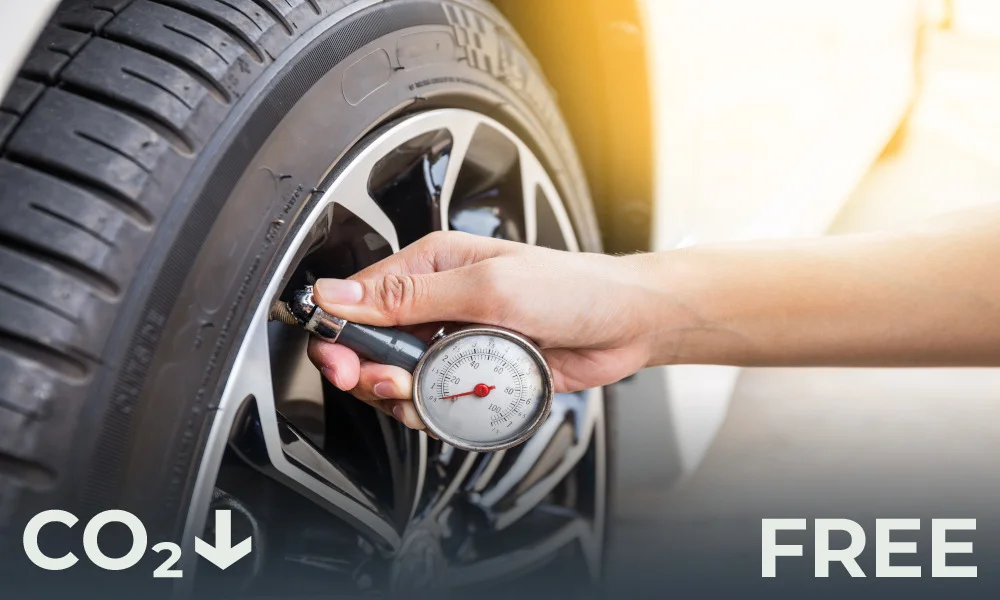 Be smart about car travel
Combine your home and business trips to avoid ping-ponging back and forth.
Anticipate road conditions and drive smoothly, avoiding sharp acceleration and heavy braking.
Check your tyre pressures regularly (under-inflated tyres are dangerous and can increase fuel consumption by up to 3%).
If you're stuck in a jam, switch the engine off if you expect to be there for more than a minute or two (cutting the engine will save fuel and reduce emissions).
Use air conditioning sparingly as it significantly increases fuel consumption.
Change gear before 2,500rpm (petrol) and 2,000rpm (diesel).
Keep max speed to 55-65mph.
Remove roof boxes and bike carriers, reduce weight of goods carried.
Get your vehicle serviced regularly.