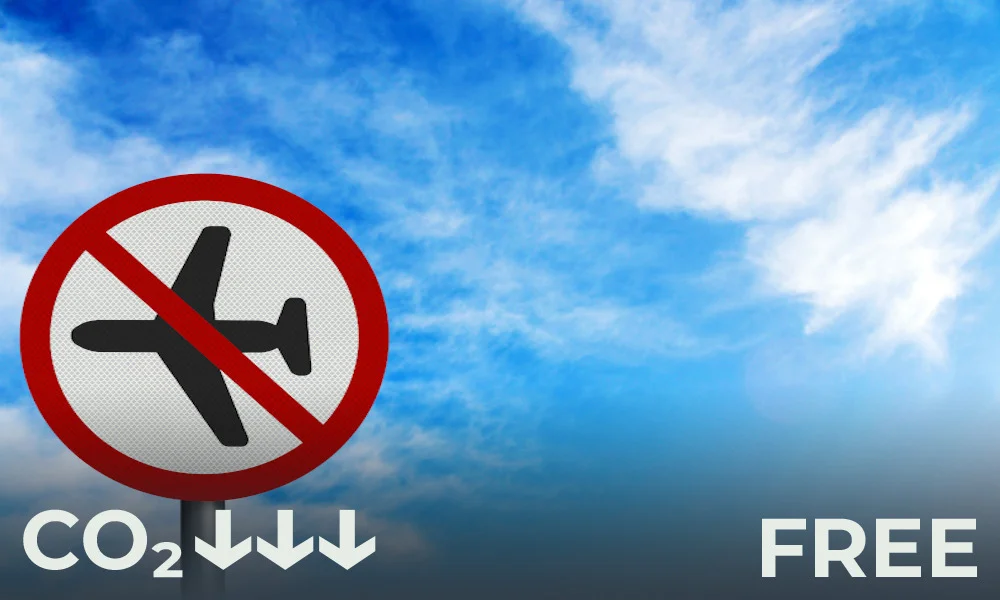 Zero flights for me
Emissions from flying have the biggest emissions impact. This means reducing / stopping flying for holidays / business travel is one of the most impactful actions you can take. A return flight from London to San Francisco generates around 5.5 tonnes of carbon dioxide per person. This is more than twice the emissions produced by a family car in a year. It's also about half of the average emissions of someone living in the UK.
Stopping flying is a tough message to give – and to hear – but think how good this decision will feel! In the UK, most air travel (72%) is for leisure and in most cases, more climate-friendly holidays could be taken closer to home. As the majority of plane trips are made by relatively few people (15% of passengers made 70% of all plane trips) so taking zero flights is normal! Reducing demand means we won't need bigger airports – saving huge amounts of money and the carbon cost of construction too.
There are alternatives to air travel in Europe. Check out The Man in Seat 61, an amazingly useful guide to travelling on the continent by train.