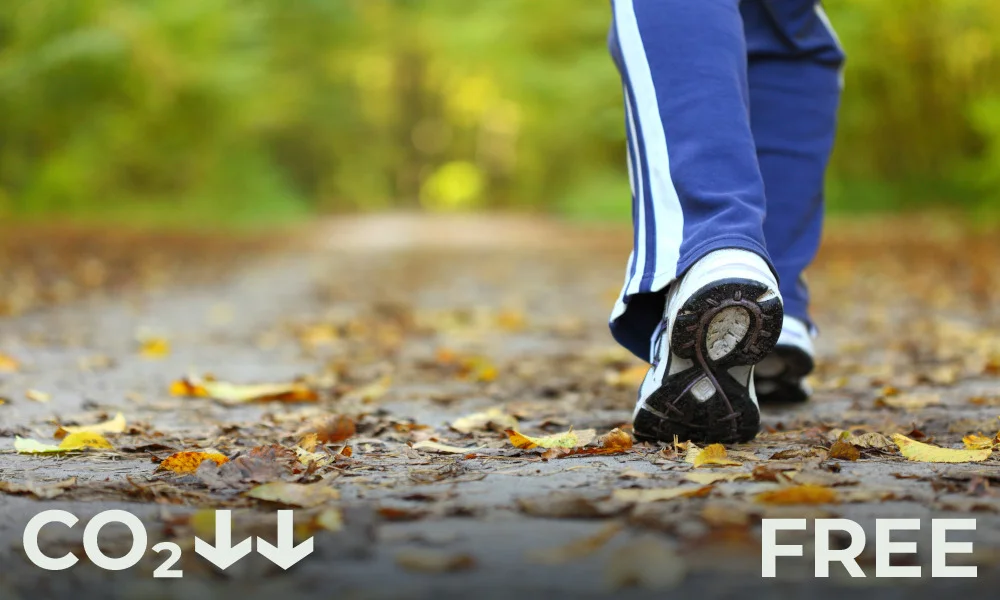 Use your feet (& knees…)
About one-fifth of all car emissions come from journeys of less than 5 miles. Cycling and walking more (and encouraging others to do so) will help to reduce these journeys. This is a good first step to reducing carbon emissions, and you'll also feel much healthier.
If your regular journey is too far to cycle, you could consider using an electric bike. This would allow you to cover much longer distances and is more efficient and cheaper than an electric car. The government's Cycle to Work Scheme enables employees to hire cycles from a third party, in return for a deduction from their earnings known as salary sacrifice.
Cycling and walking also combine well with public transport. In the UK, half of us can walk to a train station in under 30 minutes, or cycle there in under 10 minutes.