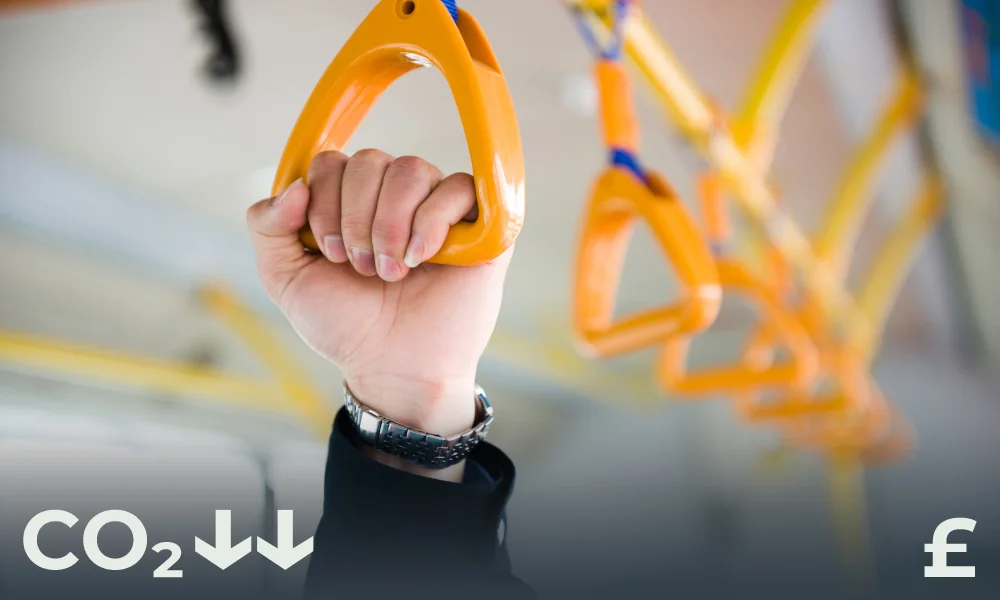 Get on board with public transport
Switching to public transport would reduce emissions by a half or more and is a much more efficient way to use both fuel and road space. Per passenger, a coach takes up thirteen times less space than the equivalent number of people in cars on a motorway.
Most trips by car are made for leisure and shopping trips and that's the same for buses in rural counties. Try to cut down how many times you take your car to town and use public transport at least once a week.
This is an action that is dependent on public transport being an available option for you – but check it out as it may be more available than you think.