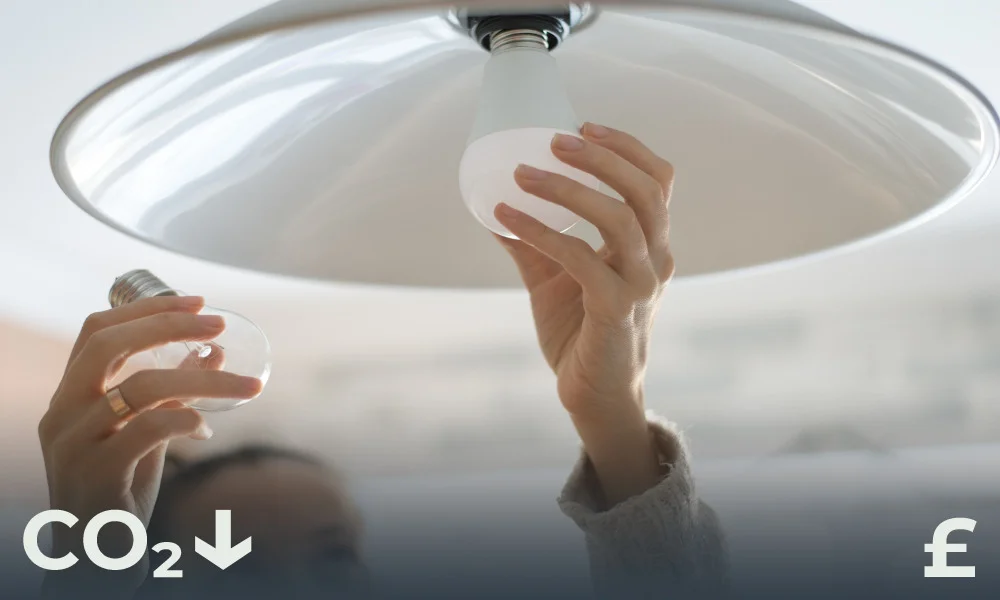 Swap to LEDs for lighting
LEDs (light-emitting diodes) have transformed the energy efficiency of lighting over recent years. These beautiful lights use a tiny fraction of the electric power that the old incandescent light bulbs did (producing hardly any heat). They also don't have the toxic mercury content of compact fluorescents.
LEDs are now produced to fit all light fittings. However, the biggest win is for people with lots of halogen downlighters, which are often 50W each (an equivalent LED will be 4-5W), and for people with 'candle lamp' wall lights or chandeliers.
LED bulbs are more expensive to buy. However, they will pay for themselves in electricity savings (within months if replacing halogens or candle lamps).
Click here for more info and a handy LED buying guide.