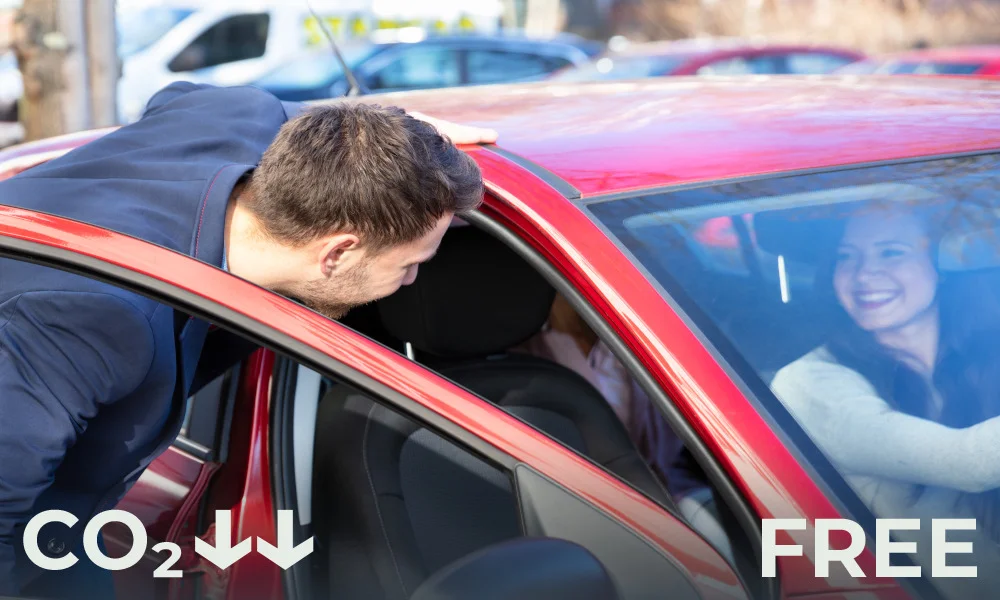 Make it a car sharing journey
By sharing regular journeys with others, you could cut your carbon footprint by over 10% a year.
In the UK, we make 15.3 million car journeys to work every year which are only occupied by the driver. Sharing is a great way to reduce both our emissions and the number of cars on the road.
Make arrangements with other parents to share the school run, organise workplace sharing or use the Liftshare app recommended by Herefordshire Council.
Use the HC Park and Share scheme to meet up with others who use the same route as you.
COVID-19 lift sharing advice can be found here.