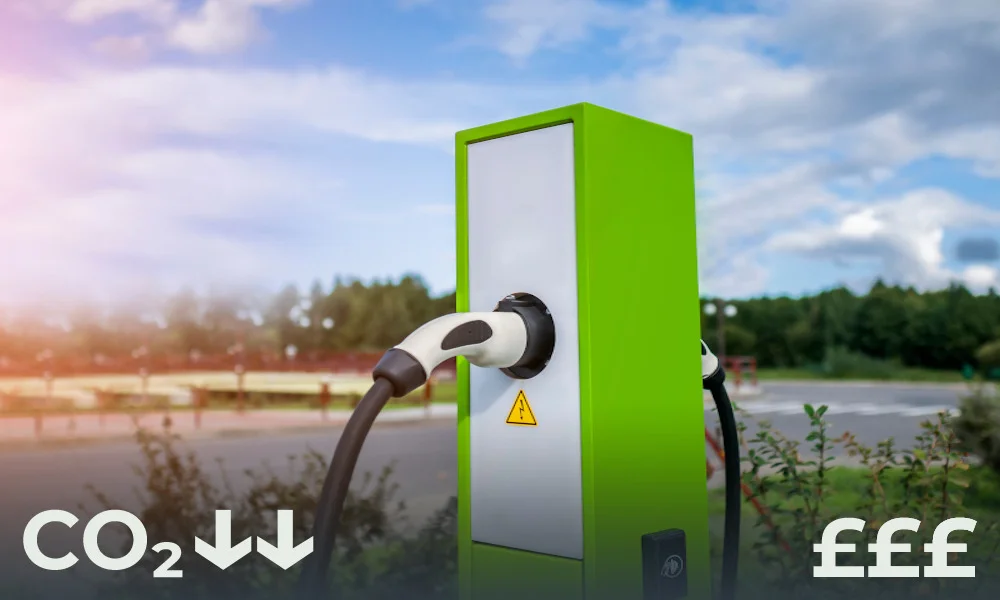 Workplace electric vehicle charging
Electric cars are very much now in the mainstream, accounting for one in 4 new car sales in February 2022.
Installing charge points at your workplace supports staff and visitors to use energy efficient travel and can improve the public image of your business or organisation.
The installation of electric car charging points will support the shift towards lower carbon transport in the UK.
The Workplace Charging Scheme is a government voucher-based scheme that provides support towards the up-front costs of the purchase and installation of electric vehicle charging points, for eligible business, charities and public sector organisations.