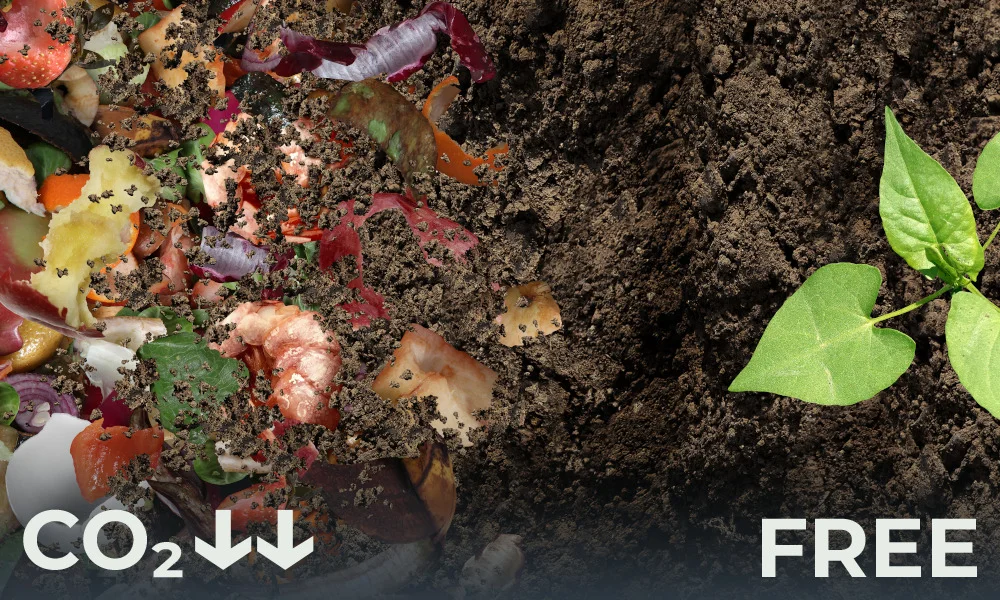 Make your own compost
Reducing food waste is the most important thing to do, but it is also important to keep those unavoidable left-overs out of landfill by composting.
Composting using a wormery can be done even in the smallest of outdoor spaces: make your own here or look for a second hand one for sale near you.
Make your own compost or mulch using food waste, prunings and leaf mould or maximise your use of council operated food waste collection if you are lucky enough to have it. This stops waste going to landfill where it breaks down anaerobically, producing the greenhouse gas methane – which causes  28 times more harmful emissions than carbon dioxide.
There are some great compost bins that can be used in workplace/community space kitchens. At work, someone could be the lucky person to take this rich source of nutrients home to add to their compost bin (or add a small wormery to your outside space if you have some).
Mulching using compost also produces a nutrient-rich soil amendment which locks in moisture and reduces the need for chemical fertilizers – as well as reducing soil erosion particularly during heavy rain.