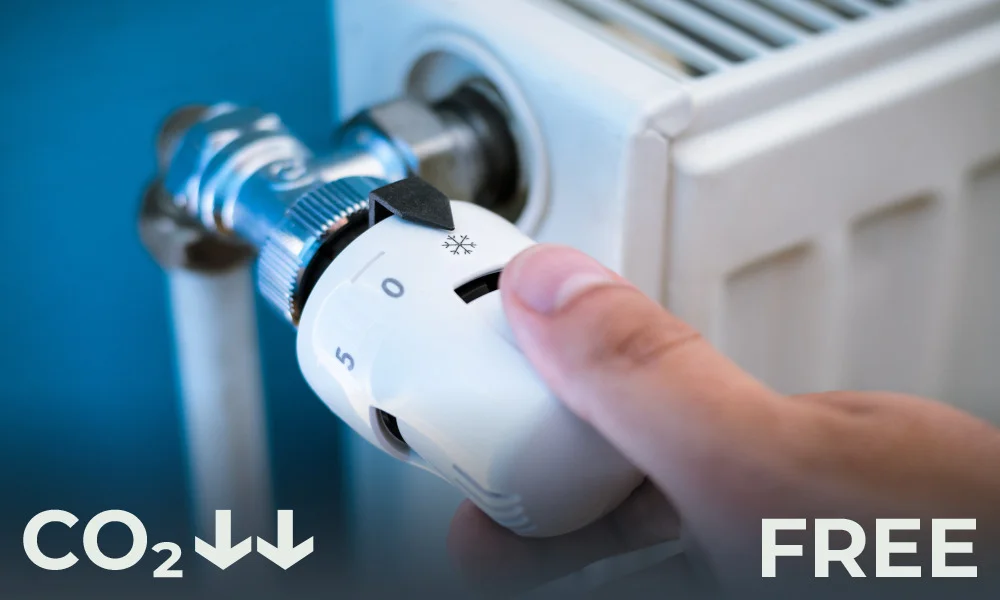 Know your heating controls & turn them down
Reducing your heating by 1⁰C can reduce your energy consumption by 8%. For an average household gas bill of 12,500kWh this will reduce your CO2 emissions by 184kg – that's £42 each year – see here .
Having thermostats in every room can direct precious heat where it is needed.
Your boiler – especially a fairly new gas boiler (if you are on the gas grid) – is a sophisticated piece of technology so getting familiar with the controls can help them have a longer, more productive life. Mostly we don't drive them very well.
Boilers work best at a gentle speed rather than by having high-speed acceleration followed by slamming on the brakes but optimum set ups can vary. See here for more advice.
Using the best controls properly can cut your gas consumption by about 15% so ask a heating engineer to talk you through it or find out more online – by downloading the manual for your boiler from this website.
If your boiler can work with a 'weather compensator', look at getting one. These are made by boiler manufacturers and come with new boilers or as an add on for more recent models. Info on different types of boiler control can be found here and about weather compensators here.
Smart thermostat controls (Nest, Hive etc) can make the operation of your boiler more convenient and some use online weather data to adjust heating to match weather conditions.
Friends or your parish facebook page are a good place to find recommendations for local heating engineers or use the Which Trusted Traders website. (Wherever you find a recommended gas engineer, you should check first that they are on the gas safe register).