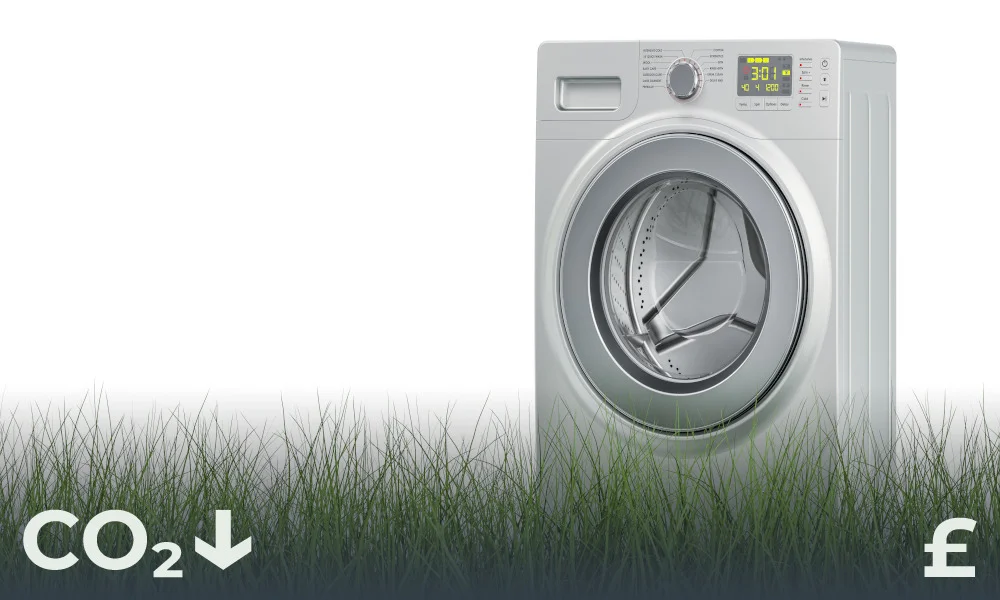 Buy efficiency & save money
The efficiency of electrical appliances for the home or workplace has improved dramatically over recent years.
But it's important to take great care when choosing the things that:

You use a lot
Involve heat (dishwasher, tumble dryer)
Run 24/7 (fridge/freezer)

Office equipment – computers, printers, and kitchen utilities can also be big energy users.
A+++ appliances are most efficient – these may cost more to buy but can have much lower running costs.
An undercounter freezer can cost between 12p and 53p per litre capacity to run each year – a 450% difference in energy consumption!
Drying outside is the best option, but is not always possible. Drying clothes on radiators makes your boiler work harder than it needs to and extra moisture in the air means it takes more energy to heat the whole room. A drying rack in a room where a window can be opened is the best solution, using hangers positioned on a curtain rail above slightly opened windows can work as can low energy heated airers. As a last resort look for the most efficient tumble dryer that you can find.
Get general advice about how to choose an energy efficient device here: and specific advice about efficient brands via Ethical Consumer magazine here.
Tips for businesses can be found in the SME Guide to Energy Efficiency.