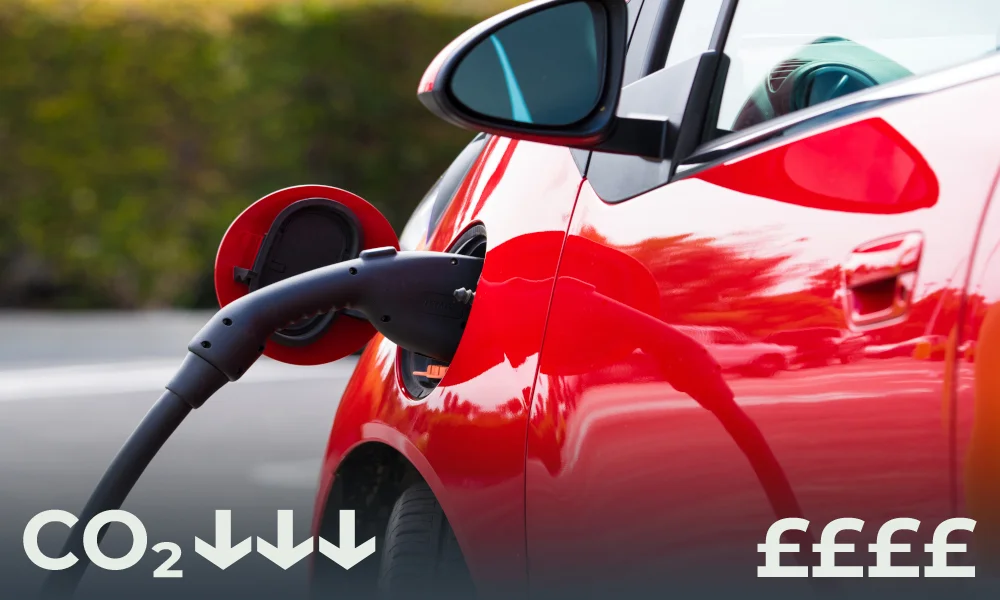 Join the electric vehicle trend
EVs are responsible for considerably lower emissions over their lifetime than conventional vehicles across Europe as a whole.
In the UK, renewable sources are increasingly supplying grid electricity, meaning mains electricity emissions are reducing each year. This reduction means that the benefit of switching to EVs will grow each year.
There are different types of efficient vehicles now available such as plug in hybrids or E-Revs (extended range). Find out more about EVs here.