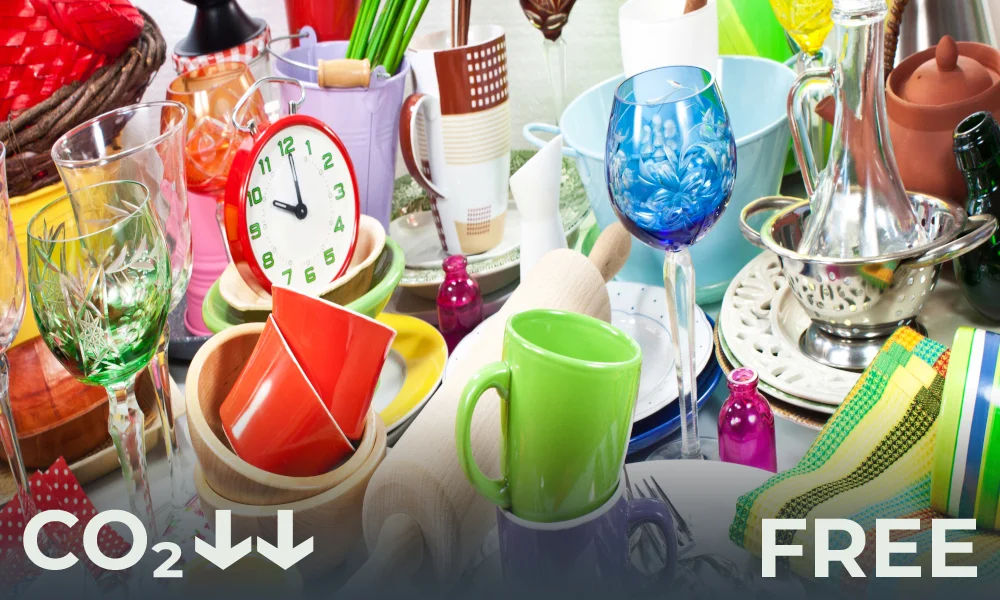 Choose second hand for best value
Whether you are looking for new furniture, homeware or clothes go to your local charity shop, garage/car boot sales, reclamation centres and antique centres (or using online alternatives such as Oxfam Online).
You may also be lucky enough to have a pre-loved clothing boutique nearby.
Look online for second hand suppliers when you need to buy new office equipment too.
While the individual emissions from a single second-hand transaction might be modest, when added up, avoiding brand new items makes a major positive contribution to our emissions.
There is a growing offering of things made from recycled materials so look for that option and learn about the Circular Economy which aims to change our wasteful production in radical and exciting ways.